Show IP
What Is My IP Address
It shows what your IP address is in this page. The IP showed here may be your real IP or the IP of the proxy you are using. Our software My IP Hide can hide your real IP address.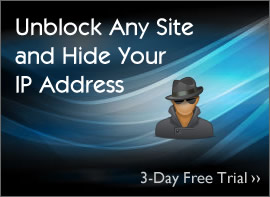 HTTP Header
Value
HTTP_ACCEPT
text/html,application/xhtml+xml,application/xml; q=0.9,*/*; q=0.8
HTTP_ACCEPT_ENCODING
gzip
HTTP_ACCEPT_LANGUAGE
en-us,en-gb,en; q=0.7,*; q=0.3
HTTP_CONNECTION
Keep-Alive
HTTP_HOST
ip.my-proxy.com
HTTP_USER_AGENT
CCBot/2.0 (http://commoncrawl.org/faq/)
REMOTE_ADDR
173.245.54.222
REMOTE_PORT
39573
HTTP_X_FORWARDED_FOR
54.87.11.154

(Dubious)
You are using a transparent proxy 173.245.54.222 and your real IP is 54.87.11.154 from .